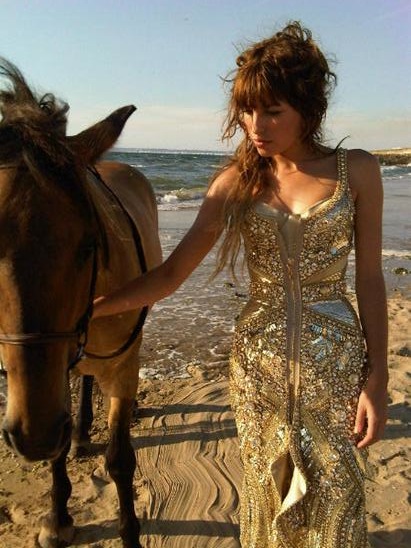 when lou doillon tweets, she doesn't disappoint.
taking us with her on a recent couture photo shoot at the beach.
here she is in dior and givenchy.
she was having a very hard time trying to get on the horse in that givenchy gown which apparently weighed 10 kilos.
wonder if she made it? follow her
here.